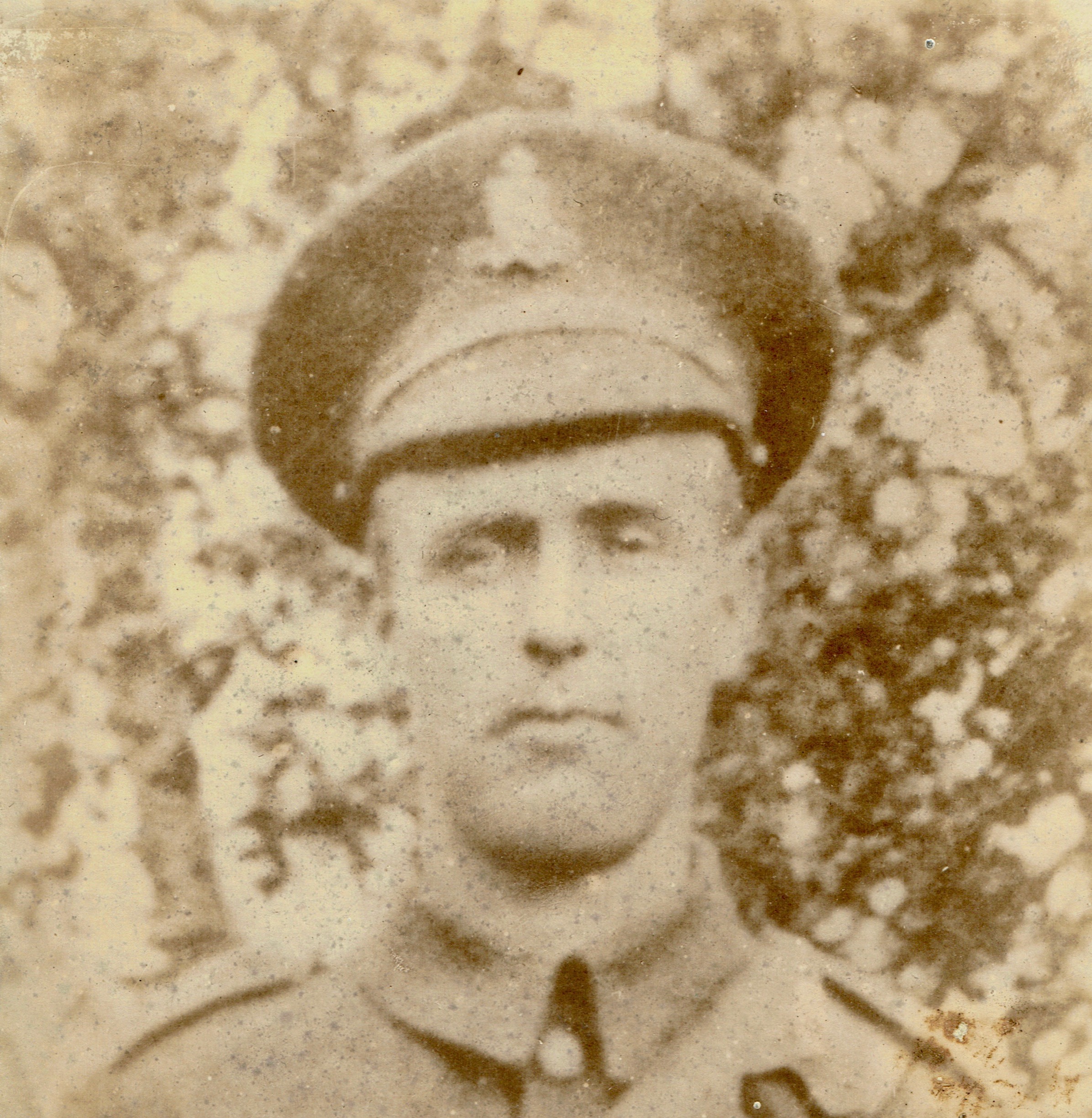 Surname: Brine
Other names: Frank
Locations in this story: ShaftesburyFrance & FlandersBailleui Communal Cemetery Extension, Bailleui, Nord, FranceSherborne Causeway, Enmore GreenGillingham, DorsetMotcombe
Story: Frank Brine was born in 1889 in Shaftesbury. He was the son of John Brine, a contractor/haulier, and Louisa Brine (née Prior). His siblings included Albert, born in 1887, who also died in the war. Another brother, Douglas Harold (b.1895) served in the Navy before and during the war. At the time of the 1911 Census Frank was single and living on Sherborne Causeway, Enmore Green. He enlisted in Gillingham, Dorset, on 5th January 1915 and joined the 15th Reserve Battery of the Royal Horse Artillery (Service No. 58979). He was posted to the British Expeditionary Force in France on 24th May 1915 and was promoted to the rank of Bombardier on 8th February 1916. He served in France & Flanders and was awarded the Victory, British War and 15 Star medals. He died on 31st July 1917 whilst serving with 'C' Battery, 123rd Brigade, Royal Field Artillery and was buried at Bailleui Communal Cemetery Extension, Bailleui, Nord, France, (near the Belgian border) (grave id. III.D.299). He is remembered on the war memorials at Motcombe and Enmore Green, Shaftesbury.

Frank's cousin Reginald Henry Brine served in the Royal Navy during the war but sadly died in 1918 on board HMS Lion.

Source: Photographs of Frank Brine and the Brine family home on Sherborne Causeway provided by Nigel Garrett.